---
Dometic emerged as a brand in the United States in 1968 when Electrolux Leisure Appliances was still part of the Electrolux group. It was a natural choice to name the company Dometic when Electrolux sold the Leisure Appliances division to EQT in 2001. Dometic's business initially revolved around the invention of absorption cooling technology, dating back to 1922 when it was invented by Carl Munters and Baltzar von Platen. Dometic is still a specialist in absorption cooling.
Dometic designs and manufactures high-quality, innovative products for the RV, marine, hotel, and automotive industries. Under the Dometic brand, it supplies these industries with a wide range of appliances and products.
Dometic enables mobility worldwide, allowing you to feel comfortable even when you're far from home.
While the strength of the Dometic brand lies in the innovation of absorption technology, it later expanded into innovations in kitchen equipment, climate control products, sanitary products, and other equipment that are true representatives of a global brand. Along with the quality of products and services, it aims to provide the best possible customer experience, based on carefully designed and implemented innovations.
Dometic listens to the needs of users to get a clear picture of the solutions required. This allows them to provide a full range of technologically superior, high-quality products – medical refrigerators, portable sanitary products, refrigerators, air conditioning, and many others, along with excellent after-sales services.
The DOMETIC brand is now associated with comfort and the quality their products provide on the market. Users trust DOMETIC when embarking on various adventures and long journeys. DOMETIC is part of the DOMETIC Group.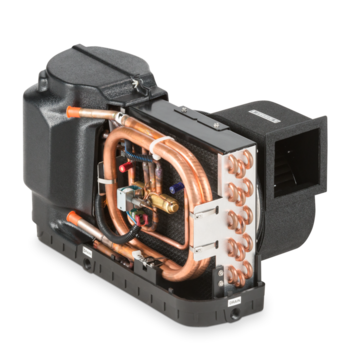 Turbo series AC
Stand-alone air conditioner ranging from 6000 BTU/h to 16000 BTU/h.
Dostupno u 230V 50Hz, 230V 60Hz, 115V 60Hz
Do 21% povećani kapacitet hlađenja i do 27% energetski učinkovitiji
Dizajnirani iznutra, s višestrukim patentiranim inovacijama
Kompaktan dizajn koristi manje prostora
Vibracijski izolacijski držači smanjuju buku i vibracije
Kompozitni spremnik za odvod bez hrđe
Projektirani su da maksimiziraju performanse rashladnog sredstva R-410A
---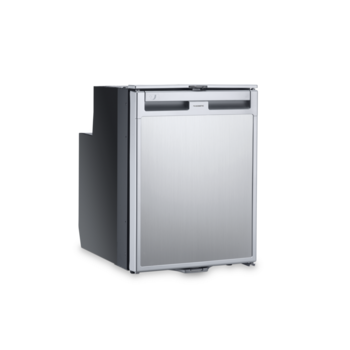 CRX series refrigerator
The CRX series is a chameleon refrigerator: refrigerator, freezer, or deep freezer. VI BIRATE.
Patentirani izmjenjivi pretinac za zamrzavanje
Nudi rješenje 3 u 1: hladnjak, zamrzivač ili oboje istovremeno!
Regulacija temperature i kontrola brzine kompresora omogućuju visoko učinkovitu potrošnju energije
Izrezani rub na stražnjoj strani za optimalno iskorištavanje prostora na brodu
Brave s dvostrukim funkcijama također mogu djelovati kao otvori za vaš hladnjak
Vrata s nehrđajućim čeličnim prednjim dijelom za vrhunski izgled
Standardni ili ugradbeni instalacijski okvir dostupan je kao dodatak
---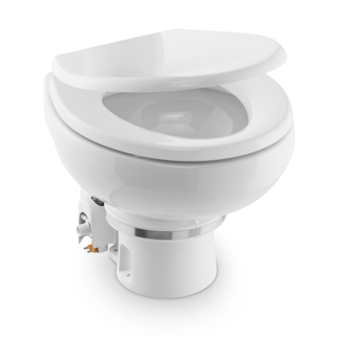 MASTERFLUSH 7000
Running out of space? Choose the space-saving, rotating, macerating, and smart MASTERFLUSH 7000.
12/24V, slatkovodni ili morski
Ušteda prostora zahvaljujući 360 ° Orbit tehnologiji
Energetski učinkovita i mala potrošnja vode
Model standardne visine sa stambenim omjerima
Vrlo učinkovit sustav maceratora
Drvena okrugla sjedala s estetskim konturama između sjedišta i zdjele
Potpuna i ravna leđa skrivaju sav vodovod kada se gleda odozgo
Performanse bez problema i mirisa
---
For more information and product details, please contact us.